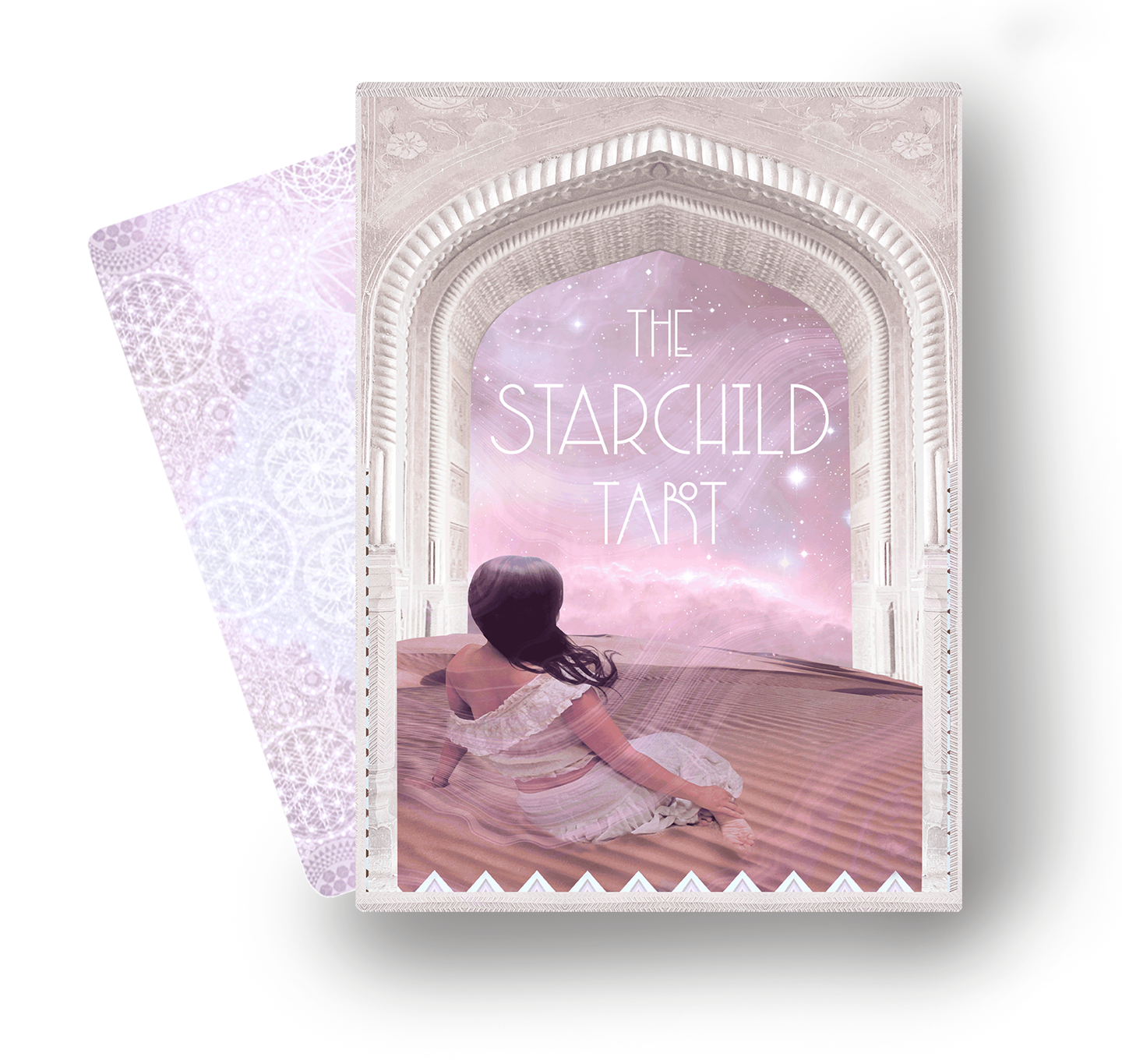 THE STARCHILD TAROT
A collection of celestial decks, the Starchild series form a window into the fabric of our universe - seen through the lens of a Starseed dream. Each deck offers a unique approach to reading the Tarot, celebrating its teachings through new portals of light.
What is the tarot?
The Tarot is a collection of activating cards that are each imbued with their own archetypes and meanings. These often reflect the blessings, discoveries, and trials we experience throughout our daily lives.

The cards of the Tarot are essentially interfaces for the journey of the soul - with you as the explorer of this sacred experience. In connecting with their guided wisdom, we may also uncover new insights, develop our intuition, and enhance our spiritual growth.


The Tarot was first imagined from a series of great mystery teachings, steeped in ancient wisdom and magic. Each deck functions as a bridge between our subconscious landscapes and Higher Self.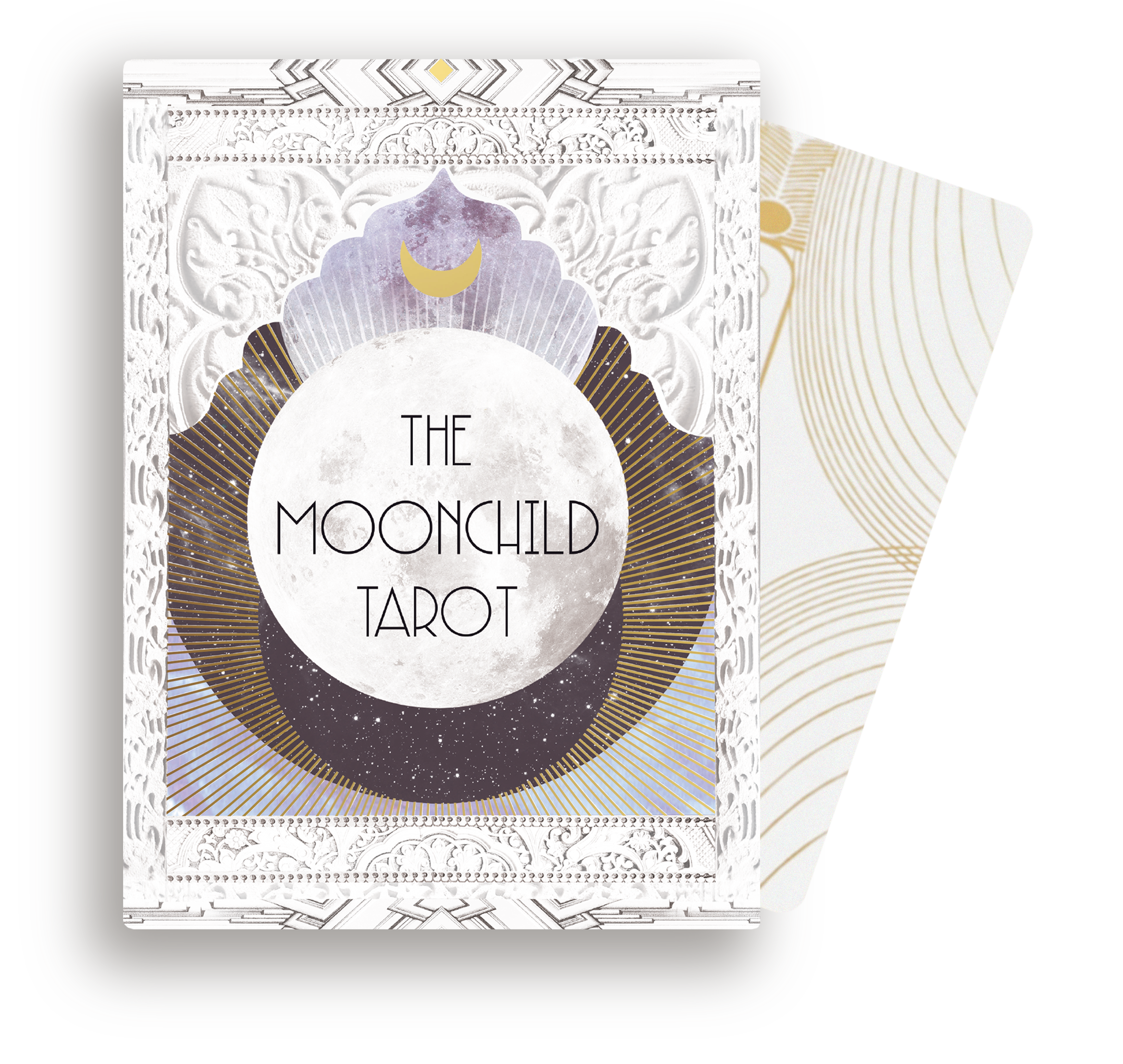 THE MOONCHILD TAROT
A beautifully illustrated collection of powerful archetypes and guided visuals, this deck is both grounding and illuminating. Designed with ancient motifs, the keys of this Tarot also work in harmony with the sacred wisdom teachings of the Moon.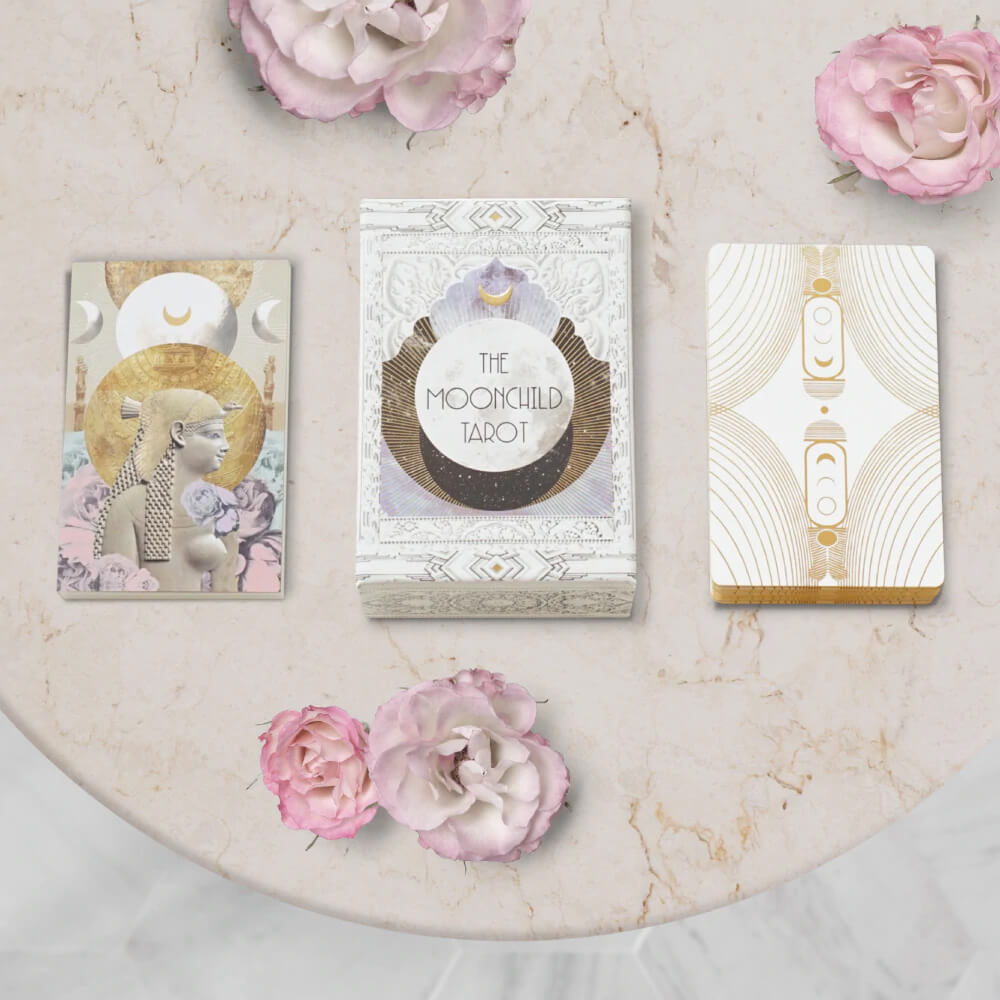 The moonchild tarot collection
A luxe, gold-foiled deck with antique embellishments and beautifully illustrated collages. Explore its full-colour guidebook and activating cards.
Tell me more...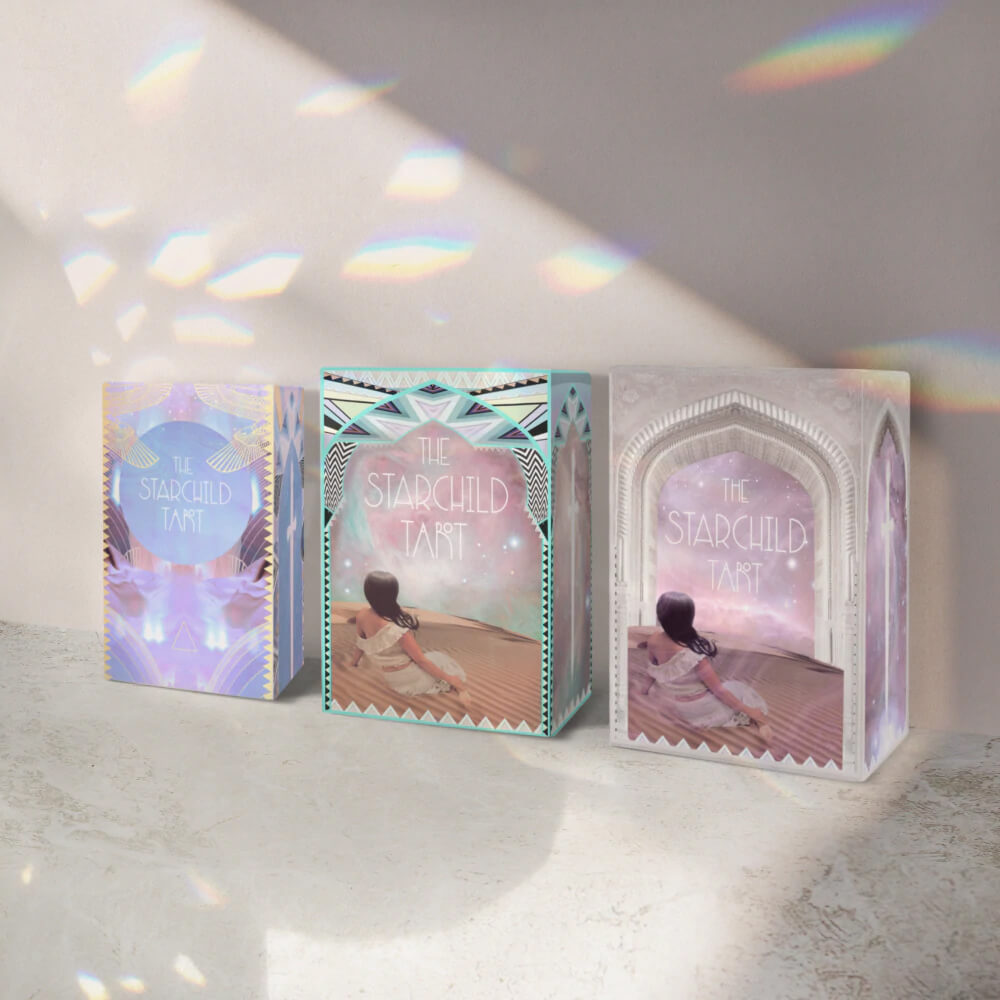 The starchild tarot collection
A collection of celestial decks, the Starchild series is filled with vibrant illustrations and pastel dreamscapes. Each deck comes with a helpful guidebook to support your reading and exploration of the cards.
Go deeper...