The Starchild Tarot
A collection of celestial decks, the Starchild series form a window into the fabric of our universe - seen through the lens of a Starseed's dream. Each deck offers a unique exploration of the Tarot to help nurture and support your readings each day.
The Starchild Akashic
Akashic
A traditional-sized deck, imbued with Starseed wisdom and doorways into the Akasha.
Purchase The Deck
Two Covers, One Classic Deck
1st edition decks are identical, only their boxes and card backs are different:
1st Edition
The Original deck, includes blue card-backs and an intricate Art Deco cover design.
Purchase The Deck
1st Edition
The Original deck, includes pink card-backs and an ancient portal cover design.
Purchase The Deck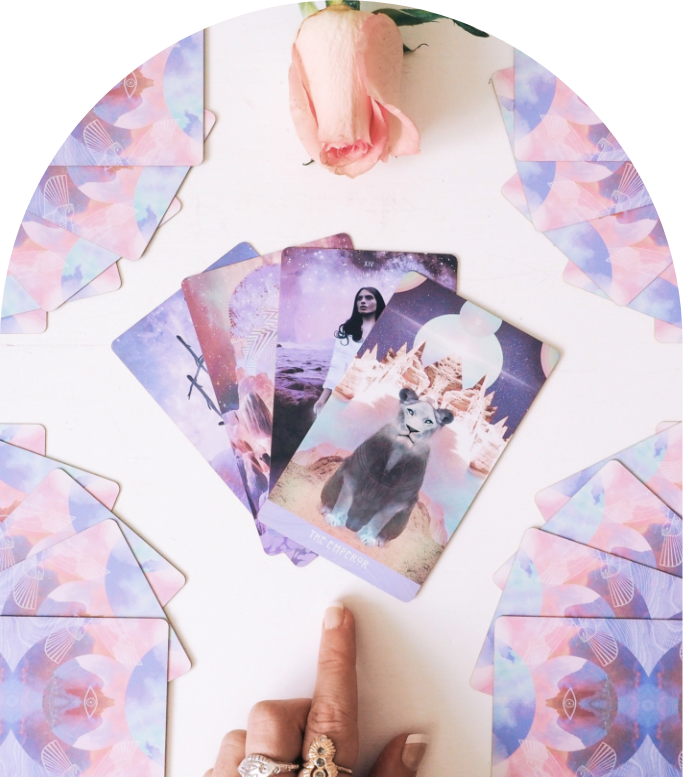 WHAT'S INCLUDED IN EACH BOX:
Along with your cards, each Starchild deck comes with a full-length guidebook filled with information on how to read your deck, its Tarot spreads, and more.
Purchase Now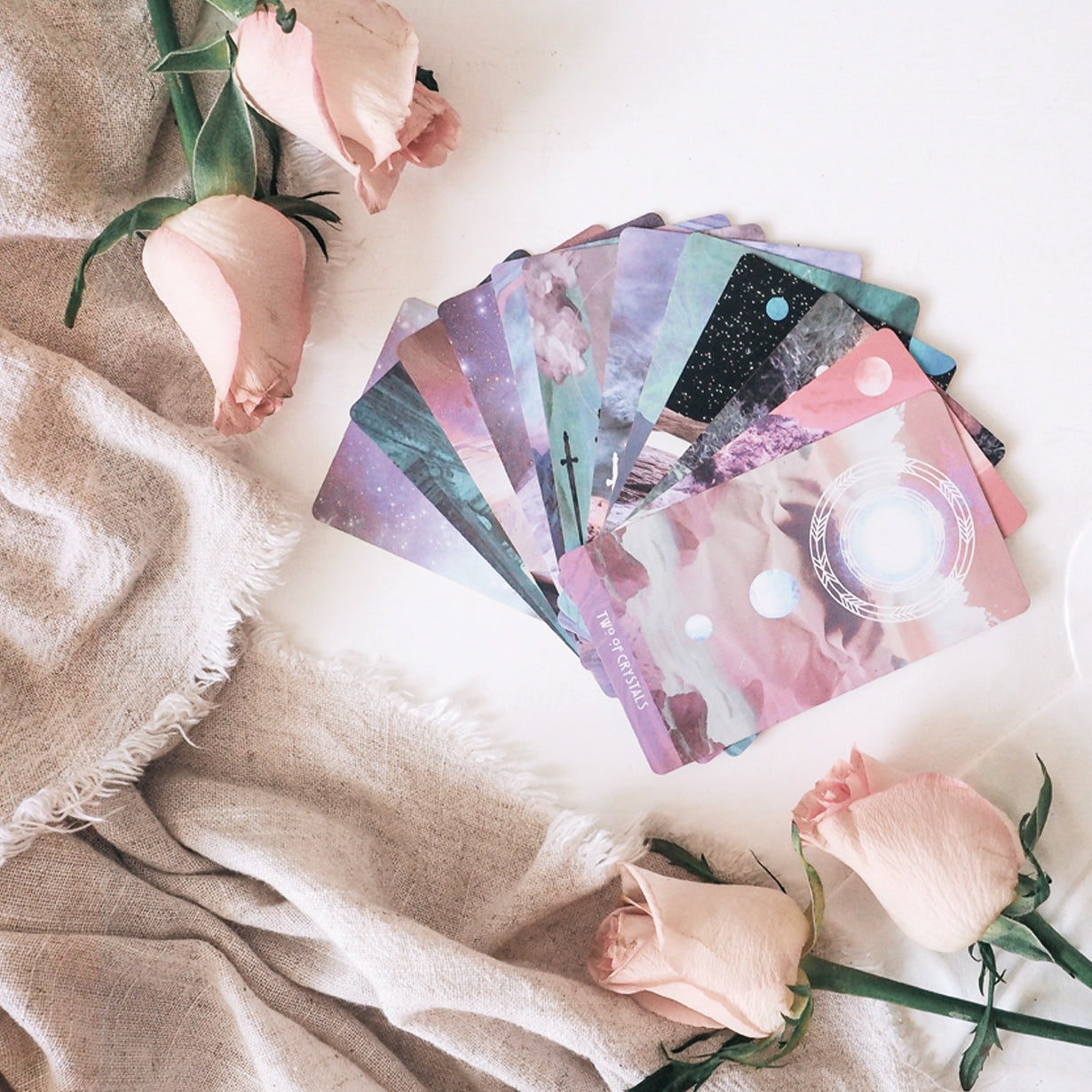 The Cards
81 keys to explore, filled with rich symbology and lush dreamscapes.

Vivid collages with layered textures and activating symbols have been carefully designed to help guide your understanding of the card meanings through a sensory journey.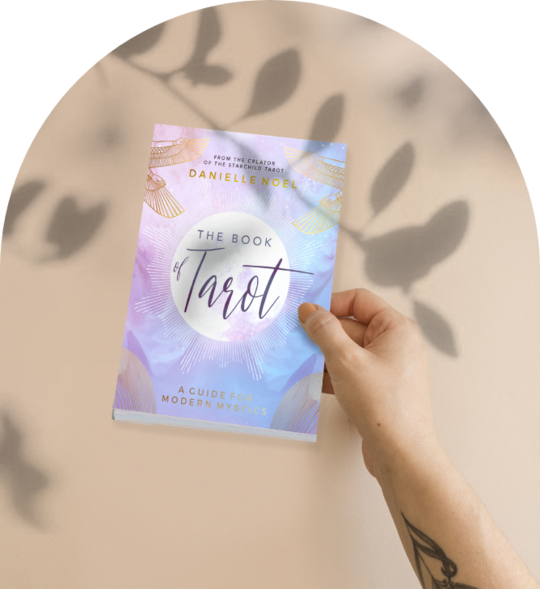 MY BOOK OF TAROT
A guide for modern Mystics.
Each Guidebook includes:
Upright and reversed card interpretations.
Journal inquiry prompts
Moon rituals
Tarot card spreads
Astrological correspondences for each card
Gemstone translations for the energies of each card.
And more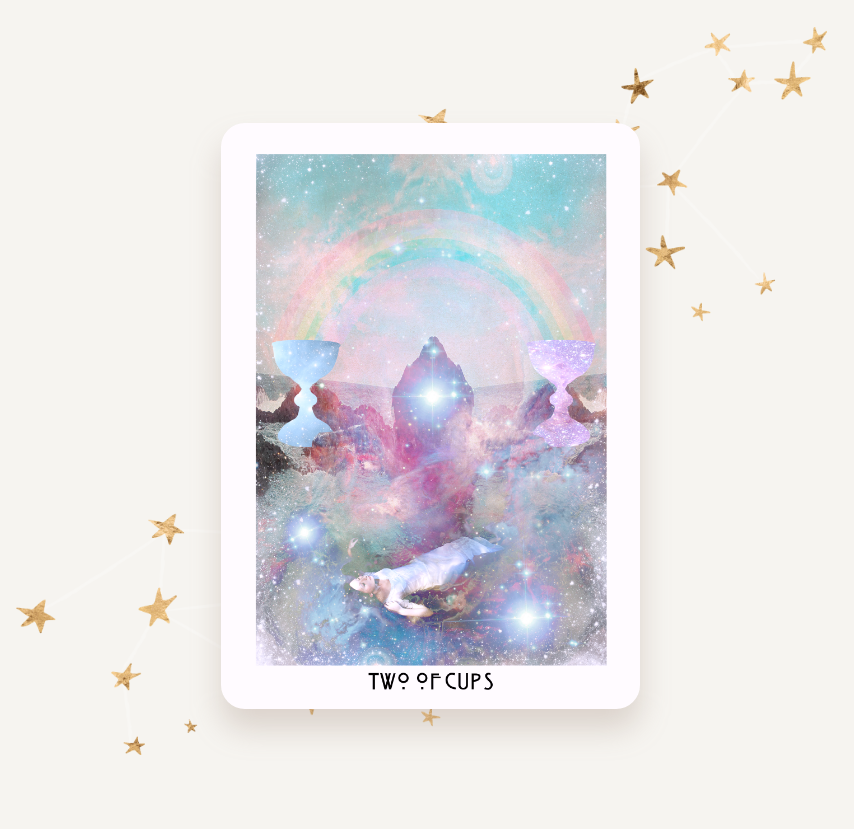 WRITTEN INTERPRETATIONS
Each card comes with a helpful description, upright and reversed meanings, and inquiry prompts to support your readings.

Cooperation. Engagement. Passion. Resolution. Union

The Two of Cups is a card of new beginnings and budding romance, when we see the world through a rose-tinted veil.
This powerful key may also define the emergence of self-love and an inner passion that fills your cup.